Centre for Entry-in-Services and Employment Information Cell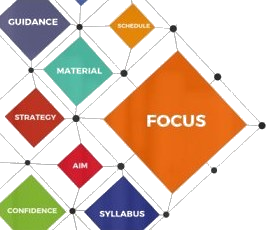 The well being and development of the Scheduled Caste (SC), Scheduled Tribes (ST), OBC, poor and needy are important indicators of the strength and success of a democratic society. Specific provisions have been made in the constitution to improve the status of these groups socially and educationally, so that they can take their rightful place in society.  Representation of the groups in all India / State / Provisional Services and equivalent positions in the private sector is an indicator of how far the country has been performing to equip them so that they are in a position to safeguard their own interests.
Hajee Karutha Rowther Howdia College has established Centre for Entry-in-Services and Employment Information Cell to help the students belonging to these communities. The centre conducts coaching classes to the aspirants in order to provide guidance and training for competitive examinations. 
This centre provides special coaching and guidance to the students who take up competitive examinations at the State and Central Level such as UPSC, TNPSC, RRB, BSRB and Uniform Services. Special classes, guest lectures, orientation programmes, model examinations and study materials are provided to the students.  Our students are also given special coaching in UGC – NET/SET, TRB examinations. 

Composition of Guidance for NET/SET Coaching Centre
S. No

Name

Position

1.

Mr. M. Mohamed Ishaq,
Assistant Professor of Commerce

Coordinator

2.

Mr. S. Abubacker Siddiq,
Assistant Professor of English

Assistant Coordinator
Composition of Guidance for Competitive Examinations Cell
S. No

Name

Position

1.

Mr. S. Shack Abdullah,
Assistant Professor of History

Coordinator

2.

Mr. M. Jamal Mohideen,
Assistant Professor of History

Member

3.

Dr. S. Mohamed Basheer,
Assistant Professor of Mathematics

Member