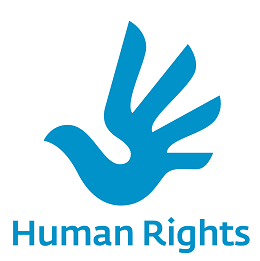 "Human rights" means the rights relating to life, liberty, equality and dignity of the individual guaranteed by the Constitution or embodied in the International Covenants and enforceable by Courts in India.
Human rights can make in terms of securing lasting peace in post-conflict societies. In particular, it aims to assess how human rights can deter civil unrest through the creation of a wide range of socio-economic opportunities, as well as a sense of belonging to the nation itself. This is achieved through an assessment of the elements needed to build a nation, and the ways in which specific human rights can contribute to a process of nation-building.
NEED FOR CREATING AWARENESS ON HUMAN RIGHTS IN HIGHER EDUCATIONAL INSTITUTIONS.
Higher Educational institutions build moral essence and ethical values to produce socially desirable behavior, personality and character which promote innovation, peace, equal opportunities and justification among individuals, society and nation. There is necessity to reconsider the roles of colleges, curriculum and methods of teaching and evaluation and also preparing programs which promote the social awareness and to design courses that enrich the student's humanistic knowledge in different fields that suit their social status. The updating curricula should suit the student's cultural, social and behavioral activities compatible with the requirement of present and future.
HUMAN RIGHTS CLUB AND HAJEE KARUTHA ROWTHER HOWDIA COLLEGE.
Hajee Karutha Rowther Howdia College Human Rights Club organize promote a culture of human rights. The objectives behind this club to raise awareness and take positive strides towards understanding social issues in an attempt to create a more humanitarian environment in the college and our surroundings by propagating this awareness.
Human Rights Club involves the second year undergraduate students. Regular classes will be conducted in the even semester of every academic year after college hours. The club has a framed syllabus for study and evaluation is done at the end of the even semester under Part-V activities.
AIMS OF HUMAN RIGHTS CLUB
Strengthening of respect for human rights and fundamental freedoms.

Full development of human personality and the sense of its dignity.

Promotion of understanding, tolerance, gender equality.

Enabling of all persons to participate effectively in a free society.

To provide information about Human Rights violation in India.
COMPOSITION OF THE HUMAN RIGHTS CLUB
Coordinator:
        Ms. H. HABEEB RANI, Assistant Professor of Mathematics
Member:
        Ms. A. BENAZIR, Assistant Professor of Mathematics