Hajee Karutha Rowther College (Autonomous) has established a Local Chapter of National Programme on Technology Enhanced Learning (NPTEL), coordinated by IIT Madras, since January 2018. The Institution has been a pillar of support in NPTEL initiatives and promotes certification courses for the benefit of the students.

Introduction to NPTEL
The objective of NPTEL Online Certification Course is to make students employable in the industry or to pursue higher education programme. Besides an MHRD Certificate, the NPTEL courses offer learning resources in web, video, and script formats to enhance a precise and logical cognizance among the learners. The learning materials, prepared by experts, provide an insightful background in the study area and instill confidence in the minds of the students.

Need for NPTEL
The major benefits of participating in an online course under NPTEL are that the student can review and assess his/ her own progress week after week and also clarify the doubts with the faculty in charge or by mentors. This knowledge gaining domain enables the learners to understand the subject better. The courses serve as a potential tool to enhance the career opportunities.

Enrollment
In the academic year 2017-2018, more than 50 students and faculty members from various disciplines have enrolled for NPTEL Courses from our Institution.

Highlights of NPTEL Courses
Online Course

Free for all

Learn any time

Learn anywhere

Only requirement: Interest and enthusiasm to pursue the course

Nominal exam fee (50% fee waiver for SC/ST and physically challenged)

Participants by doing this course can widen their knowledge in various subjects

Improving their employability

Faculty members teaching courses in colleges can hone their teaching skills and use the material to supplement the students

Students and faculty members can enrich themselves as classes will be handled by IIT and IISc faculties

SPOC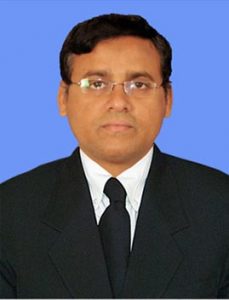 Dr. A. Mujiber Rahman, M.Sc., M.Phil., Ph.D, Associate Professor of Physics, serves as Single Point of Contact (SPOC) to disseminate NPTEL initiatives and information on campus.