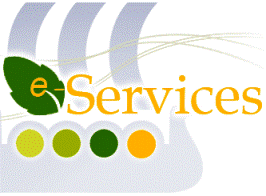 "Performance of Charity is the key of attaining the state of Philanthropist" says Khwaja Garib Nawaz, the Chief Sufi of the Indian Sub continent. The College founder Hajee Karutha Rowther lived according to the stated saying. Rendering service to the humanity has been the highest level of expressing love towards it. Extending service is also considered as the chief human value and an integral part of one's personality. Considering these aspects, the human value in the form of providing service is inculcated among the students in the institutions. Physical, moral, mental and economic services are the different services one could extend to those who are in need of them. Converting this thought into performance, the Management of Hajee Karutha Rowther Howdia College has opened E-Service Centre for the sake of Rural Public living in the surroundings of the college campus with the following objectives. 
Objectives
To serve for the people living around the college campus

To inculcate the spirit of rendering services to the poor and needy

To improve the personality of the students

To join hands with the Government of India in implementing its policy Digital India in the rural pockets

At present, our country is experiencing Digital Transformation as the Central Government is implementing a policy called "Digital India". Under its impact the people have been made to have their transactions with the Government through Digital modes. However, a large section of population being uneducated is out of touch with such development. Therefore they approach the private computer centres for getting their works done, spending money from their pockets. Providing relief to the people of such category, the College Management has opened E-Service Centre for the benefit of students as well general public also.
E-Service Centre has been functioning in a separate room. The centre provides services such as payment of Electricity Bill and Telephone Bill, correction in Aadhar, applying for Passport and Renewal, Booking of Bus, Train, Flight tickets, getting Government sponsored schemes etc., to the rural group living around the college.