"The aim of art is to represent not the outward appearance of things, but their inward significance that come from soul''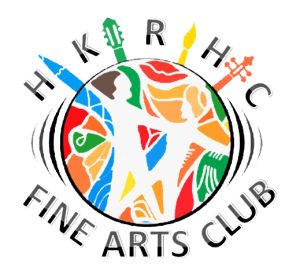 The Fine arts club of our college was established in the year 2008 which entangle versatile  prior to artistically  coherent activities, that gathers amateur art enthusiasts and explore their right stuff puzzling in young minds. It encompasses divergent wings  in Visual arts , Conceptual arts and Performing arts which includes Music, Indian folk Dance, Drama, Skit, Drawing and Painting, Poetry, Mimicry, Mono Act ,Instrument playing etc.,
The Fine Arts Club takes pride in organizing competitions  in " Kavin Kalai Mandram'' one of the most anticipated events in the student community which focuses on obliterating the veil on hidden talents  every year.
Added every academic year the students were given a notice, to enroll their names in the club activities then after their talents are exclusively identified. They are specially trained in their individual proficiency and taken for various compititions to achieve their goals.

OBJECTIVES
To encourage imagination, creative ability and artistic discrimination

To develop the skills essential for professional competence

To enhance the personal skills and experiences like self-presentation; teamwork and collaboration; time management and organizational skills; self-awareness; self-discipline; open mindedness to move beyond boundaries and experiment with different ideas; communication skills.

To emend the  ability to cope with criticism and learn from them resulting in a whole new developed, changed and an improved person.
We hope that this endeavor shall not only broaden the horizons of our students but also nurture and build up their hidden talents in fine arts along with their academic skills.
COMPOSITION OF FINE ARTS CLUB
Coordinator:
        Dr. R. MOHAMED RAFEEK, Assistant Professor of Tamil
Members:
        Ms. S. ANEES FATHIMA, Assistant Professor of English
        Ms. M. MUSBIRA BANU, Assistant Professor of Microbiology
        Ms. A. SUBAITHA HASINA, Assistant Professor of Tamil
        Ms. R. SELVAKANI, Assistant Professor of Information Zoology
STUDENTS ACTIVITY
THENI KALAYILAKKIYA MAYYAM- THENI, CONDUCTED DISTRICT LEVEL SOCIAL EMPOWERMENT SKIT COMPETITION- 2018