SCIENCE COMMUNICATION CLUB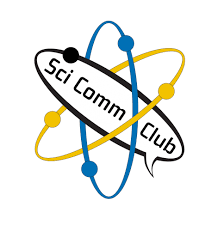 Advancement in science and communication reshapes life. Science and Communication assisted with Technology can create wonders. The dawn of 21st century has witnessed a significant progress in the status of quo of education, agriculture, economy, medicine and society because of the applications of science and technology. The developments in these fields have made inroads into the lives of human beings even at the grass root levels.
The growth of scientific awareness among students is not just a mere interest but an invaluable prerequisite necessity for the development of society. The arena of science communication can be specified with the spread of scientific temper and use of science and technology for the welfare of the common people. The act of establishing a science club serves as a platform to explore the aspects of science.
Need for Science Communication Club in Higher Educational Institution
Contemplating on the aforesaid facts, Hajee Karutha Rowther Howdia College started the Science Communication Club in the academic year 2011-12. The club is designed for students who have an interest in science, communication and technology. It functions as a binding link between the scientific mentors and the students.  The members of the club strive to bring forth the scientific revolutions happened in the recent past to strengthen the educational and health systems of the students.
Objectives
To understand the significance, virtues and exploitation of science

To provide an interdisciplinary forum among students to share their scientific ideas

To create awareness about various career options involving science and communication

To help students develop necessary leadership and communication skills
Functions of the Club
Science Communication Club involves the second year undergraduate students. Regular classes will be conducted in the even semester of every academic year after college hours. The club has a framed syllabus for study and evaluation is done at the end of the even semester under Part-V activities.
Office- bearers of Science Communication Club
Coordinator:
        Ms. M. MARIYAM BEEVI, Assistant Professor of Biochemistry
 Member:
        Ms. M. REKHA, Assistant Professor of Chemistry