In the name of Allah, the Entirely Merciful, the Especially Merciful.
"[All] praise is [due] to Allah, Lord of the worlds –
The Entirely Merciful, the Especially Merciful,
Sovereign of the Day of Recompense.
It is You we worship and You we ask for help.
Guide us to the straight path -The path of those
upon whom You have bestowed favour, not of
               those who have evoked [Your] anger or of those who are astray."
                                                                                                    –    Al-Quran
Islam is a religion which guides the whole humanity and the message in Al-Quran is the own words of God. Al-Quran is our best friend, it talks to us like a friend and informs us of all virtues to be followed in life. Great scholars of non-Islamic backgrounds have confirmed it that the message of Al-Quran cannot be from a human.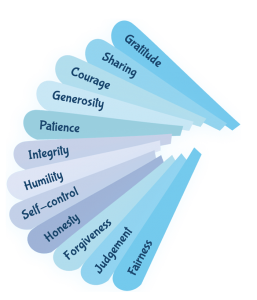 Objectives:
To provide Deeniath education has been trying to educate the Muslim students both men and women on the basic Islamic knowledge and moral education in the light of Qur'an

To make the people better human beings through the teachings of Islam and benefit the whole of humanity

Help students to be successful in this world and the hereafter as Allah has placed success only in following the teachings of Islam

Understanding the inner meaning of faith and worship for proper reasoning, pure lifestyle and good character so that a person can reach the zenith of goodness and chastity

To learn and understand the teachings of Islam. 

To provide instructions in reading Quran

To provide an academic forum for scholars whose academic interests to focus on any aspect of Quran

To provide proper facility for the display of rare books and Quranic manuscripts currently housed in the in the library

To hold seminars, symposia, conference, exhibitions and lectures

Members of Deeniath Committee: 
Coordinator:
        Hajee. Mr. A. ABOOBACKER SIDDIQ, Assistant Professor of History
Members:
        Mr. C. SHEIK MYDEEN, Assistant Professor of Information Technology
        Mr. M. ABBAS MANTHIRI, Associate Professor of Commerce with CA
        Dr. K. SHARIFA NIZARA, Assistant Professor of Commerce
        Mr. K. MOHAMMED ABADUL KADER, Assistant Professor of Commerce with CA
        Ms. K. BUSHRA, Assistant Professor of Arabic
        Dr. S. THOWFEEK KHAN, Assistant Professor of Commerce (Banking)
        Dr. A. HAMZA MUBARAK, Assistant Professor of Arabic